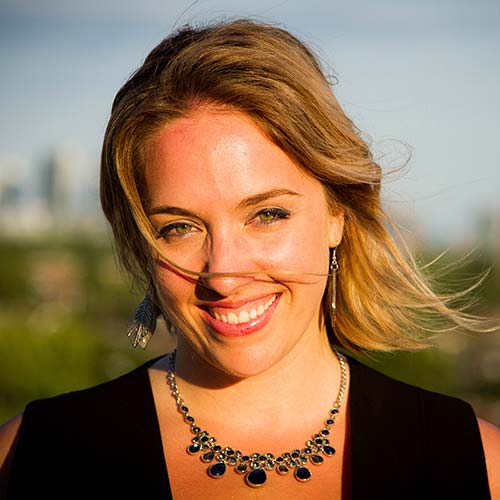 Michelle Baxo
Hi, I'm Michelle Baxo.
Years ago, I was tired of dating the wrong men. Quite frankly, I would have rather been single then waste my time settling for someone who wasn't my match. I was frustrated with flip-flopping between desperate and resigned, which is when I created my first project called "My Single Best Idea".
Very quickly I went from contemplating settling for some guy, to attracting the love of my life, Tommy.
---
"By week 3 in Power Love Project, I already met this amazing guy and we stayed up until 4 am on our first date talking! Now, we are building something special and I'm learning how to build my relationship with myself at the same time."
– Linda
---
Now, I'm here to make sure you fall in love and have the same kind of mind-blowing, delicious relationship I have.
As an International Love Coach, I work with people around the world to remove emotional and cognitive blockages so they can love themselves, love their life and fall in love, without compromising themselves. I have a Master's degree in Counseling Psychology and a rich background in results-based counselling, intuitive healing and action-based mindset guidance. I help powerful women like you align their mindset, desires and actions. The result is women attract the men they really want without compromising their personal power and accomplished life.
I am a relentless stand for you to love yourself, love your life, and fall in love.
Have a Question?
I would love to help. Simply leave me your name, email, and question, and I will get right back to you.
Amanda Lorefice
Amanda Lorefice is a professional Personal Stylist who is like the sister or best friend you always wanted. She loves and respects you enough to tell you the truth and gives you the fashion solutions you're looking for. Amanda is grounded in woman empowerment and self-love.
---
Seanna Thomas
Seanna Thomas is a Holistic Nutritional Consultant, Mom of three, and a military wife. She works as a Nutrition Coach, freelance writer, food educator for moms and families, speaker, and media personality. She is a regular contributor to the Yummy Mummy Club, Triathlon Magazine Canada, as well as multiple other publications. Although Seanna is educated in all aspects of nutrition, she focuses on realistic clean eating with a spotlight on healthy family habits. Known online as the Nutritionnaire, Seanna can be found on Twitter, Facebook, and Instagram. In her downtime, she enjoys being outdoors with her family and relaxing at home with her husband and a well-deserved glass of wine.
My Free Webinar
Find out why this is unlike any other program available. All I need is your name and email, and you'll be invited to my next free webinar.